When To Come >> Love The Weather >> Brooding Skies
Nothing evokes the atmosphere of Scotland more uniquely than this: a dark, heavy, menacing sky hangs over a landscape which is dramatically backlit by a shaft of light from the horizon.
Go out and hunt these moments - they are unforgettable.
Where: anywhwere is good, but best places are the coast (esp. around Hestan Island), and any desolate moorland or hill country - try the remote hills east of Carsphairn around Holm of Dalquhairn and Lorg.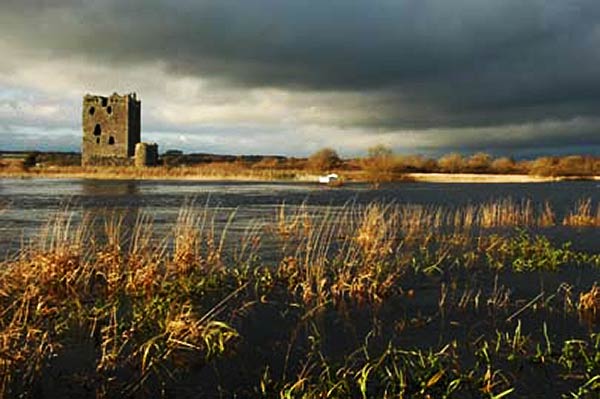 Threave Castle shows its true threatening face under this uniquely Scottish sky.
Love the Weather, Where & How: next ...
---
For more on the estate places mentioned above, see Explore The Estate.
BroodingSkies2?